We Resolve…to Bust the Bin!
Posted On:January 3, 2019
Your New Year's Resolution can help us!
Did you resolve to get in shape for the new year?
That means you'll be getting rid of lots of old clothes!
Perhaps your resolution was to join the 21st century and update that wardrobe. Out with the bell bottoms and leisure suits, and in with…well, whatever is in these days.
Or, maybe you are decluttering your house, and trying to simplify your lifestyle and go minimalist.
Either way, whatever you're getting rid of, we might want in our Community Aid bin!
Our bin is located right in front of our building at 640 Martha Avenue, and we get paid by Community Aid for all that we collect. In fact, here's Brittney helping out with a bag of clothing that someone dropped off.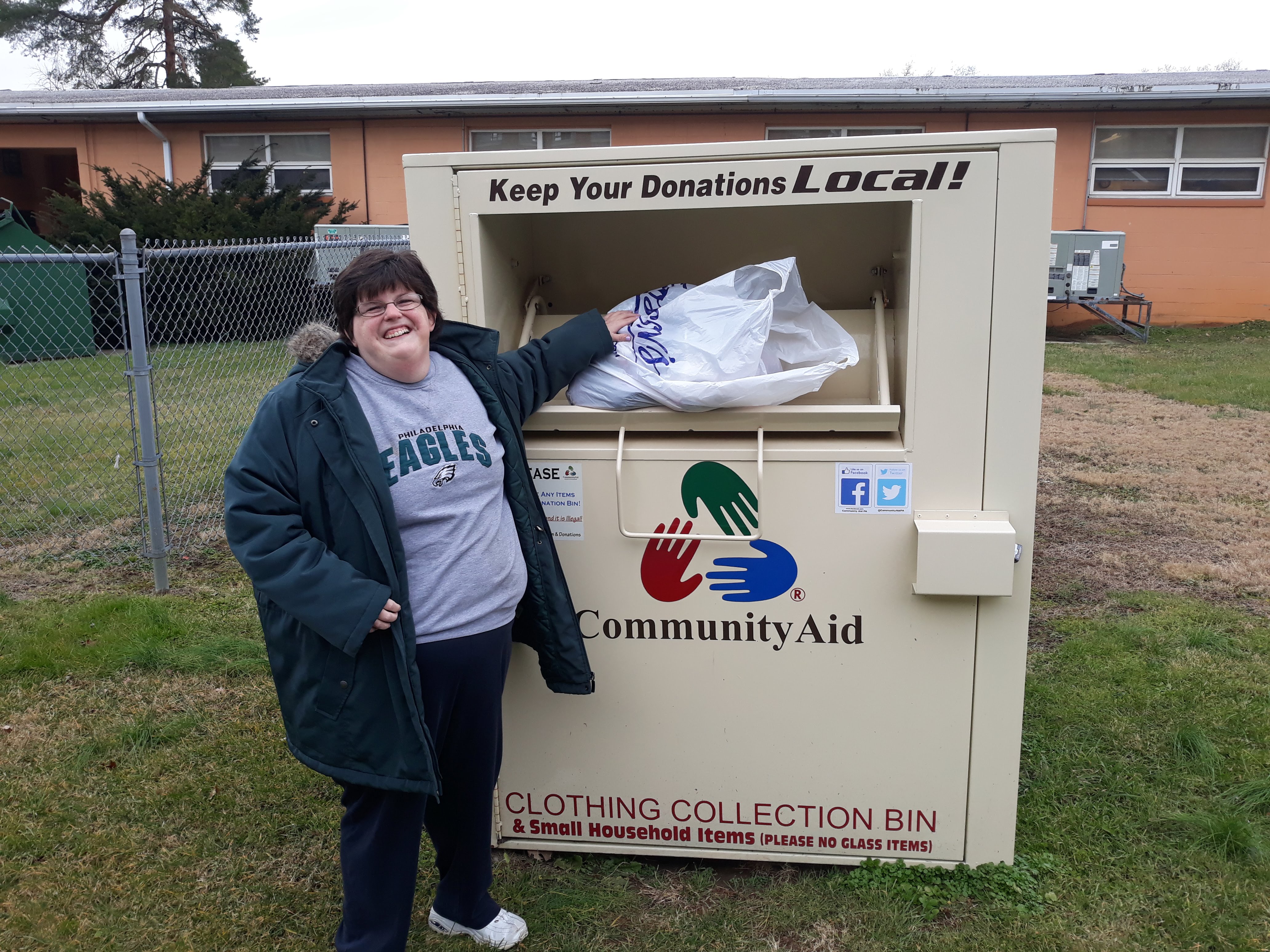 In other words, the more items you donate, the more money we get! It's that simple.
So here are three options for you:
Bring your items to our bin at your leisure and put them in yourself.
Pull up to our front door between 7:30 a.m. and 4:00 p.m. any Monday through Friday, and we'll help you unload your items and put them in the bin for you.
If you need help getting your items here, give us a call at 717-397-4269 or email us, and we will work with you to get those items here, and might even come pick it up ourselves!
Our goal this year is to Bust the Bin! It gets emptied every Thursday, and we'd love to have it overflowing each and every week.
What do you have that you no longer need? Bring it by, or give us a call, and we can Bust the Bin together!
Need a reminder? Print out this handy sheet and put it on your fridge.