ODC Night Out at Lickity Split!
Thursday, March 16, 2023 – 11 a.m. to 7:00 p.m.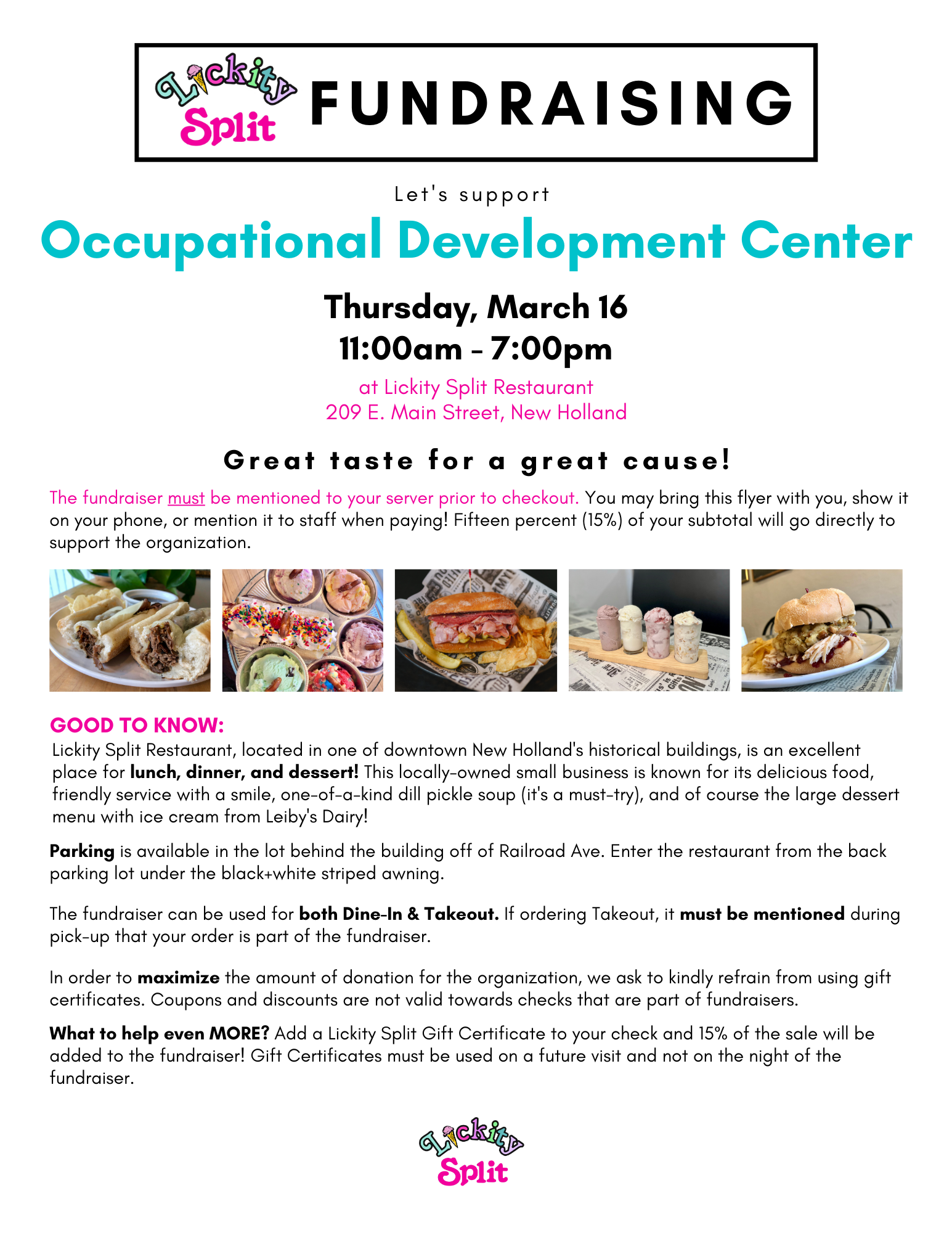 Join us Thursday, March 16 at Lickity Split, 209 E. Main Street, New Holland from 11a.m. – 7:00 p.m., and support the ODC. Mention the ODC at checkout and we'll get 15% of your bill donated back to us!